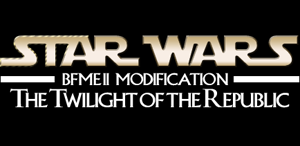 Welcome!
Ever thought about re-enacting the epic battle on Geonosis, or taking control of an army of Jedi to take down the
Republics enemies, perhaps you've wanted to know what it felt like to control the LAAT gunship and shower the battlefield in laser blasts, well now you can!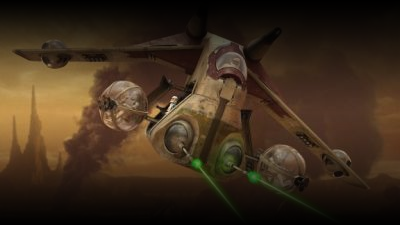 MOD TEAM:
We have a very dedicated mod team, with contributions from some of the most skilled modders on Revora Forums. The mod was conceived by Yoda_ under a brief mod plan that he posted in the forums. I then took the ideas he had laid out and began trying to realise them. Very quickly we attracted alot of attention and picked up some new members, most on a part time or contributional role but without these people the mod would not have gotten the kick it needed to progress. Namely RobNKarla helped out by sorting out the lasers for us, there would be no Star Wars without lasers, just guys with guns and arrows (lol). I then made several models for the game including a new Core Ship for the CIS and several buildings. As the mod progressed I found several other sources to gain models from and so I reached out the model creators and thankfully they agreed to let me use them. Later on due to upheaval in my own life I left for nearly two months and we then attracted a new coder, someone more advanced than I in that area. Our new coder Annulus. To be continued...
If you wish to contact me regarding any of the above you can mail me.